NEWS
Joaquin Throws Down at Gig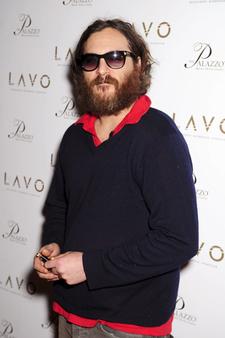 So, remember when Joaquin Phoenix was clean-shaven and nominated for an Oscar? Those days seem to be long gone, as the actor has been trying his hand at growing a long scruffy beard, acting nutty on late night talk shows, and turning out some rhymes as a "rapper."
The sunglassed-wonder made a go of it again in Miami last night at the Fontainebleau Hotel – but apparently he hasn't had enough experience onstage to know how to deal with hecklers.
Article continues below advertisement
After one rowdy audience member wouldn't quit, Joaquin fought back, verbally at first, with "I've got a million in the bank; what've you got?" and then fought back with fists, jumping into the crowd to deal with the heckler.
Things kept going downhill as he was escorted by security from his own gig. See the video below: