NEWS
Jodie Foster Sticks Up For Kristen Stewart: "I Grew to Love That Kid"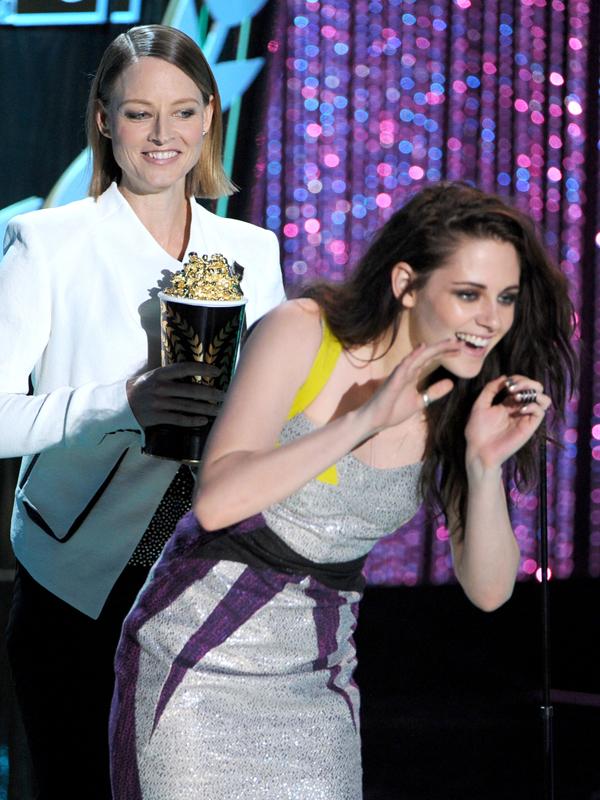 Article continues below advertisement
As endless magazines document Kristen's private life with ex-boyfriend Robert Pattinson, Jodie rushes to the defense of the young actress, saying had she grown up in today's celebrity climate she'd never make it.
"I don't think I could survive it emotionally. I would only hope that someone who loved me, really loved me, would put their arm around me and lead me away to safety," she writes.
Jodie recalls scanning the headlines and only being able to muster up an old phrase her mother would say to quell anxieties: This too shall pass.
"God, I hated that phrase. It always seemed so banal and out of touch," she writes. "Now it just seems quaint, but oddly true... eventually this all passes. The public horrors of today eventually blow away. And yes, you are changed by the awful wake of reckoning they leave behind. You trust less. You calculate your steps. You survive."
OK! GALLERY: KRISTEN STEWART HEADS OUT OF SYDNEY AND BACK HOME TO L.A.
Last March, Jodie told The Hollywood Reporter she was surprised Kristen chose acting as a profession because she didn't think the little girl had the expressive chops needed.
"Because she's very much like me: She's not comfortable in life being a big externally, emotional person, beating her chest, crying every five minutes," Jodie explains. "I felt she was such an intelligent technician, so interested in camera — I thought that would translate to other things."