NEWS
Joe Jonas: I Never Cheated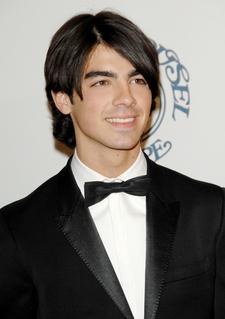 Breaking up with a girl who has an album to promote might not have been the best case of good timing for Joe Jonas – Taylor Swift has been all over celebrity news this week, talking about the "27-second" phone call with Joe that ended their relationship.
The country songstress also recently, the new woman in Joe's life, figured quite prominently in their split.
"They've been together since we broke up," Taylor told OK! at the CMA Awards. "That's why we broke up - because he met her."
Article continues below advertisement
But now Joe is sharing his side of the story, and taking to the Jonas Brothers' MySpace blog to tell fans he's not the bad guy he's been made out to be.
"To Our Fans from Joe," the blog begins, "This blog is not an attack of anyone. Anytime you are in a relationship for any length of time there are going to be issues. Sometimes they resolve. Other times they lead to a change of heart. This was the case recently."
The tween heartthrob goes on to clear the air even more, saying, "Several things I will state with all my heart… I never cheated on a girlfriend. It might make someone feel better to assume or imply I have been unfaithful but it is simply not true. Maybe there were reasons for a breakup. Maybe the heart moved on. Perhaps feelings changed. I am truly saddened that anything would potentially cause you to think less of me."
Article continues below advertisement
Then Joe tackles on the issue of that famouos breakup-call, writing: "For those who have expressed concern over the '27 second' phone call. I called to discuss feelings with the other person. Those feelings were obviously not well received. I did not end the conversation. Someone else did. Phone calls can only last as long as the person on the other end of the line is willing to talk. A phone call can be pretty short when someone else ends the call. The only difference in this conversation was that I shared something the other person did not want to hear. There were later attempts at communication that had no response.
I wish the best for the other person but could not sit back any longer and leave our fans with a wrong impression of the truth."
Your turn, Taylor.