NEWS
No Wedding Shape-Up Here! Joe Manganiello Flaunts Toned Bod And Shares Fat-Melting Workout Secrets In Muscle & Fitness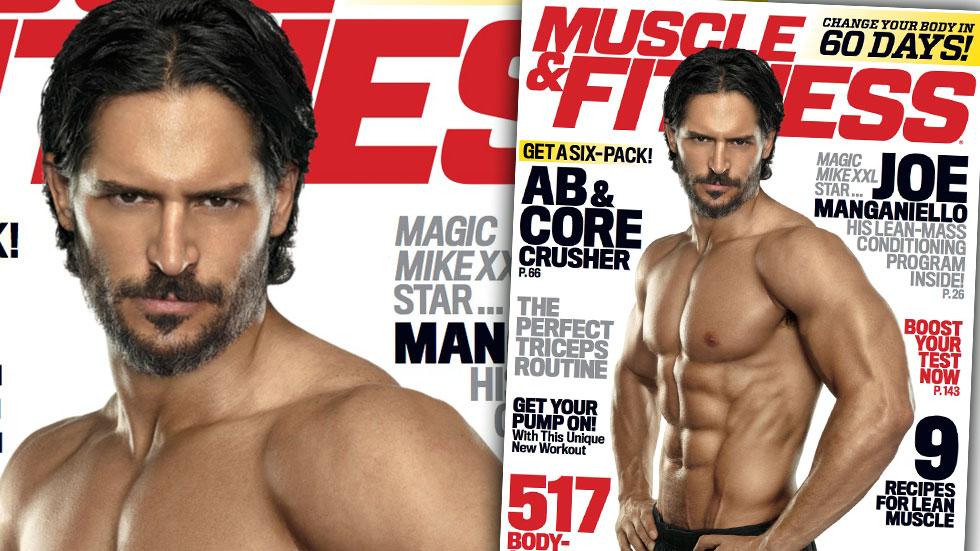 He's one of the fittest men in Hollywood and is about to marry one of the sexiest women alive. Yes, Magic Mike XXL star Joe Manganiello seems to have it all at the moment, but in the September issue of Muscle & Fitness, he reveals the dark path he traveled before finding success.
"I had a serious issue with drinking that needed to be handled," he tells the magazine, proudly announcing that he is now 13 years sober.
Article continues below advertisement
He goes on to tell of other growing pains—he shoplifted as a kid, was an outcast in high school, and couldn't work for four years after his feature film debut in 2002 because of his struggles with alcohol. Nowadays, he's thankful that his biggest problems are paparazzi hovering over his house in helicopters, hoping to get an exclusive shot of him and fiancée Sofia Vergara.
"It's just part of my life now," he says, when asked of the prospect of paparazzi crashing his upcoming wedding. "My backyard in Beverly Hills is a no-fly zone. What do you do about that? Try to shoot a shotgun at the helicopter? I just want to do good work and I want to entertain people. At some point, hopefully, that will prove to be uninteresting to them and they'll leave me to do my work. That's all I want."
For more about Joe's dark past, upcoming nuptials and secrets for his fat-melting workout, pick up the latest issue of Muscle & Fitness on newsstands now!