NEWS
Joey Lawrence is All Grown Up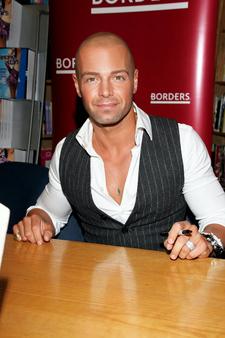 There used to be a time in the '90s when you couldn't turn on the TV without hearing Joey Lawrence's immediately recognizable exclamation, "Whoa!"
And although he most likely won't be uttering his signature phrase in upcoming ABC Family Movie My Fake Fiance, he will be reuniting with another piece of his past, his co-star in the movie, Melissa Joan Hart.
"We've known each other for years, years, and years," Joey tells OK! of his fellow former child actor. "Literally we met in an elevator in New York City going to a commercial audition in 1982. We'd both go to commercial auditions and stuff, then we both found our way out to L.A, and we were both on TV shows in the early '80s."
Article continues below advertisement
While they hadn't worked together in the past, Joey says it was something they both said should happen one day if the timing was right.
"This project came along, and it makes sense," he explains. "It has a great director attached, the script was actually really good for a TV movie. I've read a lot of bad ones, and this one was actually a really great one, so we decided to do it."
In the movie, two almost-strangers decide to tie the knot just for the swag involved in getting married, and of course, fate intervenes. Meeting your destiny in love is something Joey says he's quite familiar with, as he first met his wife, Chandie Yawn-Nelson, 16 years ago at Disney World.
MORE ON:
Melissa Joan Hart
"It was raining one night and I wanted to get some ice cream on the way home from my autograph signing and we stopped in this Peaches and Cream ice cream parlor at a yacht club resort in Disney World," he tells OK!. "She was waiting on a bench in a yellow poncho for her best friend to come out of the bathroom and I saw her."
That was that, and the couple dated for seven years, broke up for five (during which Joey married and divorced) and then married in 2005. They're proud parents to Charli, who turns three on May 10, another experience that has distanced him from his child acting days.
"You wake up every day and you see this little person running around. You know you're totally responsible for them, and every move they make," he tells OK!. "The way they turn out, their lives, and their livelihood. It's a tremendous, incredible thing. It's a tremendous amount of responsibility. It's what life is all about."