NEWS
John Galliano Found Guilty of Anti-Semitism; Escapes Jail Time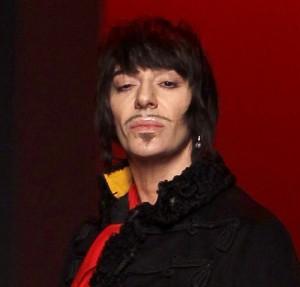 John Galliano has been found guilty of anti-Semitism after directing anti-Semitic slurs at patrons while dining at a Paris cafe in February.
Galliano testified that he remembers nothing about using anti-Semitic slurs because he suffers from a "triple addiction" to alcohol, barbiturates and sleeping pills.
Today in Paris, the former head of the Christian Dior fashion label was found guilty of "public insults based on origin, religious affiliation, race or ethnicity," the Associated Press reports, via the Los Angeles Times.
Article continues below advertisement
The 53-year-old British designer was not present at his trial in Paris today. He could have faced up to six months in jail, but his sentence was knocked down to a a suspended fine — goes on your record, but not required to pay it — of $8,432.
According to the AP, the judge stated that Galliano had "sufficient awareness of his act despite his addiction and his fragile state" at the time of the crime.
His verdict comes amid the commencement of New York City Fashion Week.
Since Galliano's departure, Dior has been looking for a new creative director.
According to WWD sources (via New York Post), Marc Jacobs is at the top of the list for the job in front of Lanvin's Alber Elbaz, Balenciaga's Nicolas Ghesquière, Alexander McQueen's Sarah Burton, Haider Ackermann and Hedi Slimane.
Galliano designed Kate Moss' wedding dress, which was featured in Vogue's September issue.