NEWS
John Lennon's Tooth Goes Up For Auction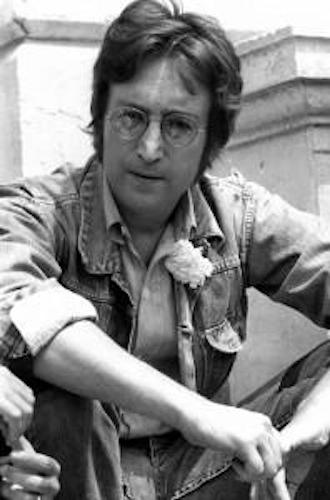 Sure, we've heard about Elizabeth Taylor's bedazzled jewels going up for auction and even famous Marilyn Monroe dresses hitting the auction block but this one takes the cake! Or rather, the tooth. Apparently a tooth belonging to the late John Lennon will go on auction in England on November 5. Categorized as a most unusual piece of Beatles artifacts, the owner of Omega Auction House has mentioned people are very interested in this tooth while others think it's completely gross.
Article continues below advertisement
According to CNN, the owner indicated, "We get a lot of people buying memorabilia as investments. Or it could just be a fan that really, really wants a part of John Lennon." If they want the tooth however, they'll have to cough up some cash. It will be available with a reserve bidding price of just under $16,000.
For the back story on the molar, apparently John gave the tooth to Dorothy "Dot" Jarlett when she was his housekeeper back in the day in England. Her son Barry explained, "She was very close with John, and one day whilst chatting in the kitchen, John gave my mother the tooth (he had been to the dentist to have it removed that day) and suggested giving it to my sister as a souvenir, as she was a huge Beatles fan." He added, "It has been in the family ever since."
Talk about a family heirloom! Except for the past two years, John's tooth has been in Canada for 40 years after Dot's daughter married a Canadian man. Now that time has passed, Barry indicated his 90 year-old mother said the time is right to pass it on instead of enduring the risk of losing the tooth.
The molar is too fragile for a DNA test to be conducted to verify the authenticity but the Omega House isn't worried. "Because it's coming directly from Dot, we don't doubt the provenance of the item."
Although the family sounds ready to relinquish the tooth, they do plan on keeping a leather wallet and pearl necklace John gave them over the years.