NEWS
John Mayer Gets His Own TV Show!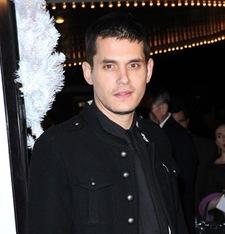 For once, a rumor about John Mayer is actually true.
Looks like the gossip that Jennifer Aniston's singer/songwriter boy-toy would be getting a TV show of his very own are more than just wishful thinking.
On Wednesday morning, CBS Entertainment President Nina Tassler confirmed that John is indeed developing a show for her network. "Yeah, we're pretty close to closing the deal," revealed Tassler, adding that it would be a "music variety sketch show."
Article continues below advertisement
So who came up with this brilliant plan? "It's his idea," says Tassler, who explains that all that's currently in the works in a pilot special for the proposed series. "We didn't reach out to him... He loved it. He's a really funny guy. He's very smart."
Let's just hope it's more entertaining than the last time John branched out from being a rock star by trying his hand at stand-up comedy.