NEWS
John Mayer, Life Coach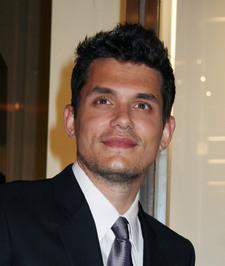 Though it was only a week ago that John Mayer declared that writing on micro-blogging site Twitter.com is "inherently silly and inherently dumb," that didn't stop Jennifer Aniston's on-off-on-off boy-toy from waxing a bit philosophical on his Twitter page recently.
Among such fascinating gems as the exchange rate of Mexican pesos to Russian rubles and the shortcomings of iTunes, the "Your Body Is a Wonderland" singer posted this item onto his Twitter account Friday:
Article continues below advertisement
"Living by the power of other people's suggestion will slowly kill you. Genuine self esteem isn't a roller coaster. It comes from within."
Wow. Is this a thinly veiled dig at Jen? A bit of Psychology 101? Or maybe he's going to make the jump from music to self-help?
But, we ask, do you really want to take any advice from a man who feels the need to dress like this at a charity event?
MORE PICS OF JOHN MAYER, Ph.D.: