NEWS
John Mayer talks blogs, behavior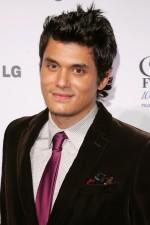 John Mayer, who turns 30 today, keeps up-to-date by reading celebrity blogs.
"I read all the blogs," he says at VH1's Save the Music 10th Anniversary Gala. "Every time I get a new handbag, I like to go see how it looks and what they're saying about it. I wear some high-waisted pants. Fashion forward — I want to be first. People comment on everything."
Ohh John ... always ready with a quip!
Does he ever have to tone down the content of his music? "No. I have to tone down my behavior. My music is a lot more demure than I am."
Article continues below advertisement
Hopefully, his girlfriend Minka Kelly, 27, has a fun day in store for her birthday boy.