NEWS
John Mellencamp and Wife Split Up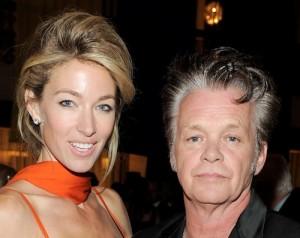 So much for longevity. First, Camille and Kelsey Grammer called it quits on their 13-year marriage, now Elaine Irwin and John Mellencamp are ending their 18-year marriage. The 59 year-old rocker and his wife are headed to splitsville as their spokesperson announced they're "calling it a day as a couple" who were together for 20 years.
OK! NEWS: HELP JOHN MELLENCAMP QUIT SMOKING
Although their relationship spanned two decades, their spokesperson added, "John and Elaine Mellencamp are proud of their 20 years together and are very happy of their accomplishments both as parents and as a family." They'll continue to raise their teenage sons, Hud and Spec, in Indiana. This was the third marriage for the artist formerly known as John Cougar Mellencamp.
Article continues below advertisement
OK! NEWS: MADONNA, JUSTIN ROLL BACKSTAGE AT ROCK 'N ROLL HALL INDUCTION CEREMONY
Relationship aside, the rocker known for "Pink Houses" and "Crumblin' Down" has been busy on the road. John toured last summer with Bob Dylan and is currently on tour for No Better Than This. He'll tour through April by showing a Kurt Markus documentary of the making of No Better Than This before playing an acoustic set with his band, an acoustic set alone and an electrified rock set.