NEWS
John Ramsey, JonBenet's Father, Disses 'Toddlers & Tiaras'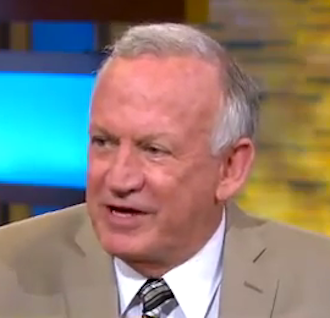 Before Toddlers & Tiaras emerged onto the scene, there of course, was the late JonBenet Ramsey.
Perhaps the six-year-old is most remembered for her mysterious murder which remains unsolved to this day, but along with that came the image of the pageant beauty queen in a lot of make-up, little high heels and fancy dresses.
OK! NEWS: TODDLERS & TIARAS STAR, PAISLEY, 3, DRESSES AS PRETTY WOMAN PROSTITUTE
Article continues below advertisement
Her father, John Ramsey, told Good Morning America he isn't exactly a fan of the TLC show. "I see her, you know, in shorts and T-shirt and hair kind of scruffy and just kind of a kid."
Although the author of the new book, The Other Side of Suffering, thinks the show itself is "bizarre," he added that JonBenet and his late wife Patsy did "that for fun."
He added, "I think deep down she didn't know how long she had to live and how much time she had to spend with her child, so she tried to pack a lot into a day."
OK! NEWS: LIVE CHAT WITH TODDLERS & TIARAS STAR, PAISLEY DICKEY!
While he admitted there was a side to competitiveness that he "didn't think was healthy," John reminded his daughter it doesn't matter if you're the prettiest contestant since "it's your talent that counts."
According to ABC.news, John outlined a disturbing anecdote when a weird man approached his wife and daughter that made them both cringe. "I think about these things now and it makes me cringe. We were so naive. I now believe with all my heart that it's not a good idea to put your child on public display."
Watch the GMA interview with John!