NEWS
John Rich Slams Paula Abdul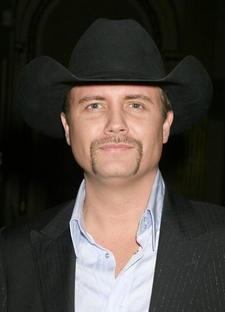 One would think that, considering his upcoming role as judge on Nashville Star, country hitmaker John Rich would have some sympathy for American Idol's Paula Abdul, who on Tuesday managed to criticize finalist Jason Castro for a song he'd yet to sing. However, you'd be sadly mistaken.
"When Paula made a comment on a performance that didn't just happen, I put myself in the place of that artist and what they may feel — the humiliation of that," the Rich half of country duo Big & Rich explained at an event to promote the sixth season of the NBC talent search. "The lack of respect is terrible."
Article continues below advertisement
In fact, John had some pretty harsh words for singer-turned-TV-personality Paula: "If you're not any more serious about it than that, get another job! Let somebody that cares judge it."
The country star had even nastier words to say about Idol itself. "American Idol infuriates me... they're being fake about it," he vented, adding that he's not surprised the Fox show's ratings are "in the toilet." (NOTE: While Idol's ratings are down this season, it is still the highest rated show on TV.)
John also let it be known that his feelings for the show are all-business: "I'm actually friends with Randy Jackson."
Season Six of Nashville Star begins in June.