NEWS
Holding Grudge? Suzanne Somers Says John Ritter Was Paid More Than Her In '80s Sitcom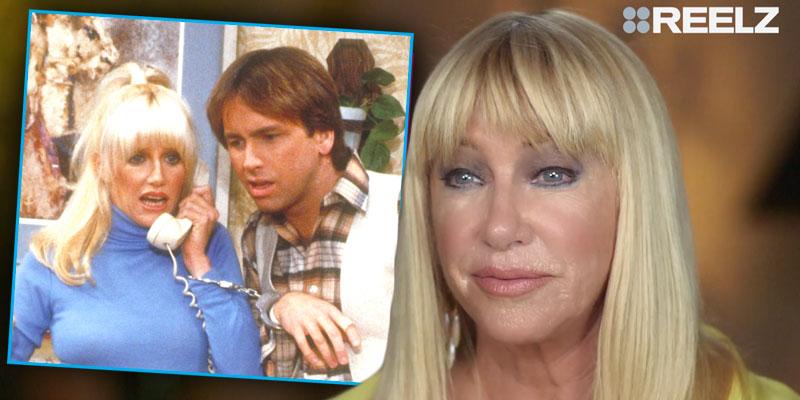 At the beginning of Three's Company season 5 in 1980, actress Suzanne Somers made a bold move. Though John Ritter was the star of the show, she decided to demand a lot more pay.
"John was the star of the show but, I can't help it, so was I, so was I. That's what the public had decided, my demographics had decided the advertisers had decided, the magazine covers had decided," says Somers in REELZ's new docuseries, John Ritter: Behind Closed Doors.
Article continues below advertisement
PHOTOS: Heartbroken Robin Thicke Spotted At Dad Alan's Star-Studded Memorial
Though many actors and fans agree that Ritter was a one-of-a-kind actor and comedian, Somers argues that she too was extremely talented—and much less appreciated.
"All the men were making more than me and John Ritter was making more than me and yet I had the number one demographics of all women in television at that time. And so, when my contract was up, my husband went in to negotiate and there was a lot of dynamics going on."