NEWS
John Singleton Talks to OK! About Halle Berry, Role Models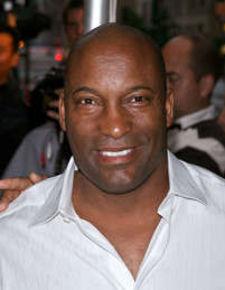 Directors, producers, writers and actors everywhere aspire to be like , 39, who made a name for himself thanks to Boyz N the Hood, Higher Learning, Poetic Justice and Hustle and Flow. Who did he aspire to be like?
"," he told OK! at the NYC premiere of his latest flick, Illegal Tender, on Aug. 20. "With Steven, he made really emotional movies with a lot of heart and soul. I also like and ."
Article continues below advertisement
His next project, Tulia, reteams with , who worked together on 2001's Monster's Ball. What does he love about this dramatic duo?
"Just the fact that they're both Academy Award–winning actors and they're on top of their craft in terms of skill," he told OK!.
By Valerie Nome
Photo: Wireimage.com