NEWS
John Travolta: "I Idolized Heath"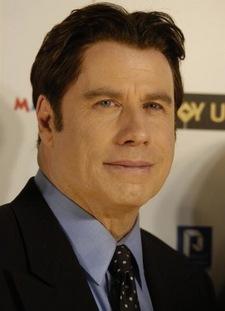 At the sudden news of Heath Ledger's death, celebrities are mourning the loss of a great Hollywood actor. Among them is John Travolta, who spoke to OK! only minutes after hearing the horrible news.
"He was not only one of the greatest actors but also my favorite actor," John told OK! at the opening night ceremonies of G'Day USA: Australia Week 2008. "I am devastated." Through tears, the Hairspray star confessed, "I would give back all my awards and nominations just to have him back... I and other actors need other actors to be inspired by. Heath was my actor."
Article continues below advertisement
John also retold the story of how he first met the young actor. "I'd wanted to meet him and I was very impressed with him from the beginning," he recalled. "His agent actually introduced me to him at a party... He was almost bashful about accepting compliments and he did not want to make a big deal out of it and he was a big deal.
"He was on top of the world and had everything going for him," John continued. "He was serious about his craft and looking forward to his work. I knew recently about the separation from girlfriend Michelle Williams but when you have the depth of character of feeling. It's a double-edged sword...you are also feeling those things in life; your sensitivities, your perceptions are almost an assault on you. So the beautiful thing that you get to use in your craft is the same thing that makes life harsher for you."
Also visibly upset at the G'Day USA event was Australian musician Kayven Temperley of the band Eskimo Joe, who grew up near Heath in Perth. "He used to live down the street from me," Kayven told OK!. "My girlfriend was his schoolmate. It's just so sad; he could have had so much more with his life."
Meanwhile, Heath's fellow Aussie, and dear friend of Heath's ex Naomi Watts, Nicole Kidman is shocked by the news. "What a tragedy," the Oscar winner tells Extra. "My heart goes out to his family."
As for musician Gavin DeGraw, he is not only sending his deepest regards to Heath's family through a bulletin on Myspace, but also admired Heath. "I have truly enjoyed the talent that Heath has brought to the world," he says. "Many times I have turned on the TV and seen him and thought, 'I think I'd like to be that guy. He seems pretty cool... gets to make movies and has a good demeanor about him and such. That would be pretty all right for a day or two I think.'"