NEWS
'It Was An Exchange': Johnny Depp Offered Amber Heard Money For Sex, Source Claims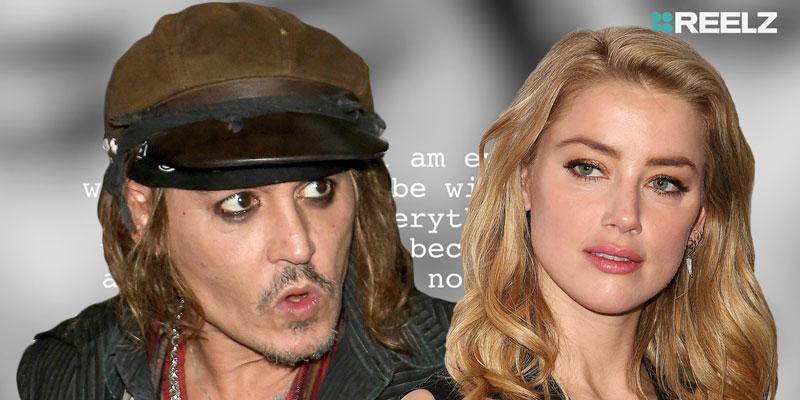 Johnny Depp and rising actress Amber Heard were head over heels for each other after meeting in Hollywood at the start of the beauty's fame. After about three years of dating, the two tied the knot in the Bahamas. All was well in paradise — until it wasn't.
OK!Magazine.com readers know that on May 23, 2016, Heard, 32, filed for divorce from the actor after claiming he physically assaulted her following a heated argument in their home. He vehemently denied the allegations, as did his ex, Vanessa Paradis, daughter, Lily-Rose, and several others. Eventually, however, Depp, 55, decided to pay Heard $7 million to settle the case and end their marriage for good.
Article continues below advertisement
"And naturally, we know what drew Amber to Johnny: he's very accomplished, he's very interesting, he is not kind of the guy next door at all, so you can see the appeal that these two people had for each other and especially where they were in their lives," she added.
PHOTOS: Johnny's Alleged Violent Past Exposed Amid Ex Amber Heard's Abuse Claims
While the two looked wildly in love during their 2012-2016 romance, there allegedly existed a string of dark secrets behind the scenes, with Heard alleging abuse and Depp alleging defamation.
"Johnny Depp says 'Come with me, I've got power wealth and influence and money, I'll give you a glamorous life.' And she says 'Well, what do I have to give in return for that?' He says, 'Your youth, your beauty, and lots of great and exciting sex!' It's an exchange," says celebrity life coach, Patrick Wanis, PhD., in the clip.
Johnny Depp & Amber Heard: Irreconcilable Differences airs Thursday, October 4 at 9:00 ET / PT.