NEWS
Johnny Depp & Angelina Jolie Don't Launch 'The Tourist' to Box Office Success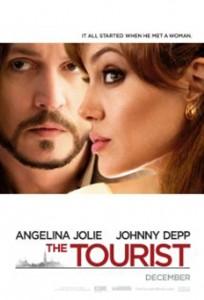 Looks like the on-screen hotness that is Johnny Depp and Angelina Jolie was not enough to pull moviegoers to see The Tourist this weekend. The latest film in The Chronicles of Narnia saga was the hot ticket at the box office this weekend beating out the Johnny and Angie's debut film together.
The Chronicles of Narnia:The Voyage of the Dawn Treader raked in $24.5 million domestically, according to studio estimates, via Huffington Post.
Article continues below advertisement
The Tourist held second-place with $17 million, pretty bleak for the stars who usually bring huge crowds to the box office.
The Complete Top 10:
1. The Chronicles of Narnia: The Voyage of the Dawn Treader, $24.5 million.
2. The Tourist, $17 million.
3. Tangled, $14.6 million.
4. Harry Potter and the Deathly Hallows: Part 1, $8.5 million.
5. Unstoppable, $3.8 million.
6. Black Swan, $3.3 million.
7. Burlesque, $3.2 million.
8. Love & Other Drugs, $3 million.
9. Due Date, $2.55 million.
10. Megamind, $2.5 million.