NEWS
Jon and Kate: A Surprisingly Pleasant Divorce Agreement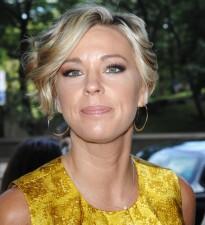 After months of controversy amidst the shocking divorce between Jon Gosselin and his soon to be official ex-wife Kate, the parents to a large brood of eight children met on Saturday to discuss divorce and the results were oddly amicable.
According to TMZ, Jon and Kate showed up to a Pennsylvania court arbitration on Nov. 21 for what was to supposed to be a two day negotiation regarding, "distribution of assets and child support," but the dueling couple were able to set the terms in one day flat.
Article continues below advertisement
Apparently Kate, 34, along with Jon, 32, agreed on the worth of their assets and neither of them requested any spousal support, but did share a bit of contention on how their property should be dispersed, reports TMZ.
Regardless of a few minor setbacks, Jon even showed up to court with a bundle of red roses as a peace offering to his estranged wife, although she wasn't seen leaving with the gift according to E! Online.
With a pleasant arbitration behind them and the finale of their hit reality show TLC's Jon and Kate Plus Eight on the way, Jon and Kate have finally closed another chapter in their hectic lives.