NEWS
Jon Gosselin Files $5 Million Lawsuit Against TLC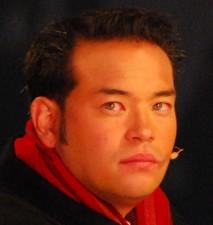 Jon Gosselin has hit back at the cable network that made him famous by countersuing for $5 million, claiming TLC has harmed his reputation and sabotaged business opportunities reports RadarOnline.com.
The father-of-eight also claims the network owes him another $175,000.
The court documents obtained by RadarOnline.com (filed in Maryland's Montgomery County Circuit Court system) reveal that Jon was earning $22,500 per half hour episode of Jon & Kate Plus 8 and $45,000 for every hour-long episode, according to the terms of an April 29, 2008 contract.
Article continues below advertisement
Jon, 32, filed his countersuit in response to TLC's breach of contract lawsuit. The preliminary injunction is scheduled to be heard Dec. 14.
Jon claims that his sources of income outside TLC are legitimate and his contract with the network is against Public Policy, rendering it null and void.
In his $5 million counterclaim, Jon's lawyers say TLC's parent company, Discovery, actively discouraged other media outlets from working with Jon beginning August 9, 2009.
"As a result of Plaintiff—Discovery's conduct and actions, Defendant—Gosselin has suffered and will continue to suffer harm to his reputation, lost business opportunities, lost profits, and other consequential damages, such as, but not limited to, a loss of good will and name recognition," assert Jon's lawyers.
Jon also charges the network with violating Pennsylvania child labor laws and taking advantage of himself and his estranged wife Kate Gosselin, who negotiated their first contract without a lawyer or manager.