NEWS
Jon Gosselin Had a Contract with Kate Major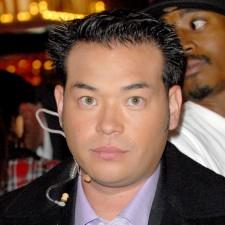 What a tangled legal web Jon Gosselin weaves! According to RadarOnline.com, the dad of eight signed a hand-written contract with former tabloid reporter Kate Major in which he hired her as a personal assistant, promised her a wage and outlined that she was not to discuss their relationship in public.
The Web site has obtained the agreement which, a source says, is now at the center of his legal battles with TLC, the cable network that airs Jon & Kate Plus 8.
Article continues below advertisement
"I, Jon Gosselin, will employ Kate Major as a personal assistant," Jon wrote on the contract, dated July 28, 2009, pledging that she could handle "some but not all future accounts."
Jon also writes: "She will receive a percentage of accounts for payment based upon involvement."
In her part of the contract Kate adds, "Jon and I will not comment publicly about our relationship."
However, after the 32-year-old denied having any romantic involvement with her, Kate responded with a series of emotional TV interviews recounting their weeks-long relationship.
Kate — who quit her job as an entertainment reporter after meeting Jon — has been subpoenaed by TLC to give a deposition in its breach of contract case against him.
RadarOnline.com says the document was written during a weekend the couple spent together in a hotel this summer.
Kate 2.0 also promised to "run any media inquiries past Jon Gosselin before doing any on-air or print work."