NEWS
Jon Gosselin Has a New Girlfriend for the New Year?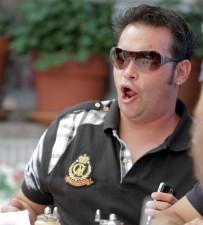 Now that Hailey Glassman has packed up and moved out of Jon Gosselin's apartment/life, the father of eight is rumored to be courting a new woman. According to a new report by Hollywood Life, Jon is dating a 23-year-old named Morgan, whom he met while vacationing in Park City, Utah last month.
"Morgan is really nice," the source tells Hollywood Life. "She's pretty average looking – short, dark-brown hair, average build. Nothing special physically, but she's a sweetheart – and comes from a wealthy family."
Article continues below advertisement
The source continued that Jon met Morgan while he was still with Hailey, which could be a possible cause for their split.
According to Hollywood Life, Morgan followed Jon back to New York and on Dec. 29 the two partied at the popular nightclub Tenjune.
"He treats her really well," the source said. "He watches out for her. When she drank too much at the club, he made sure she drank water. He held her arm leaving the club so she wouldn't stumble. He made sure no guys took advantage of her."
What's next for Jon and Morgan? Maybe they will get matching tattoos like Jon's former BFF, Michael Lohan, and former girlfriend, Kate Major?