NEWS
Jon Gosselin to Return to Reality TV?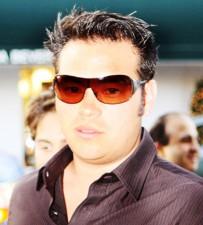 Although his split from Jon & Kate Plus 8 has the clock is a'tickin', it seems Jon Gosselin's 15 minutes of reality fame aren't quite up yet: RadarOnline.com reports the dad of eight is going to take a meeting with CBS to discuss appearing on special celebrity editions of The Amazing Race or Survivor.
Off TV cameras for the first time since the Gosselins began filming their reality show with TLC, Jon's dealing with a lawsuit from the network, alleging that he's breached their exclusivity clause.
Article continues below advertisement
RadarOnline.com cites a source who says: "Jon is planning to fly to Los Angeles in late November for a meeting about appearing on one of the shows. Nothing is a done deal yet. This is in the very early stages."
Recently, Jon was ordered by a judge to return $180,000 of the $200,000 he supposedly took from the joint bank account he shares with estranged wife Kate Gosselin. He's paid back $28,000 so far. TMZ reports that Jon's lawyer in Pennsylvania sent an email to Kate's lawyers, saying he had the remaining $152,000 to send today. Mark Momjian, tells TMZ if he gets the money today he'll cancel the court hearing on Monday.