NEWS
Jon Gosselin Tweets a Misspelled Message to Kate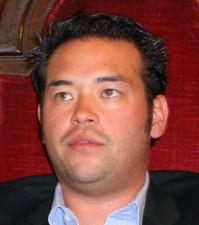 After Kate Gosselin appeared on a TLC special Kate: Her Story last night, Jon Gosselin took to his twitter to respond to her statements. Jon began his tweet innocently with, "Got up early this morning took Mady and Cara to the bus, Came home to then hug my other 6 little morsels." Too bad he didn't just stop there.
After making a big apology with the help of Rabbi Shmuley Boteach, Jon doesn't seem to be changing his ways yet...at least not when it comes to twitter.
Article continues below advertisement
"I stand behind Hailey because she is the only person who has spoken the brutal truth about (yes this whole mess of a trainwreck) as it is described," Jon continued his tweet. "She has gotten the brunt of EVERYONE's anger and disappointment. Kate even slipped last night and admitted we split up a year ago! Though she claims she 'didn't remember' who called it quits.. Hey at least she said 'didn't remember' instead of lieing."
He clearly forgot to hit spell-check.
CLICK HERE FOR ALL OF OK!'S JON GOSSELIN NEWS AND PICS!
Don't expect a response to Jon's response from Hailey Glassman because she doesn't plan on using twitter anymore.
"I may be getting rid of twitter," Hailey tweeted, "But before I do I want to thank all the people who have been kind and supportive towards me, Thank you."
We'll believe it when we see it.