NEWS
Jon Gosselin vs TLC: David Fights Goliath?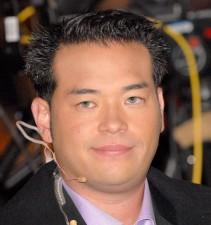 Naturally when thinking of Jon Gosselin and his legal battle with TLC, the home of his former reality show Jon & Kate Plus 8, another epic battle comes to mind — that of David and Goliath, of course. Or at least that's how Jon's lawyer, Mark Heller, sees it.
The attorney compares Jon to the Biblical underdog in a statement concerning the start of legal proceedings slated for Dec. 10.
"What is shaping up to be the modern day battle of "David & Goliath" will be unfolding in the Maryland Circuit Court for Montgomery County, at 50 Maryland Avenue in Rockville, Maryland, on Thursday, December 10, 2009 at 11:00AM, where the Court will hear the case of TLC/Discovery against Jon Gosselin and his family," reads the statement.
Article continues below advertisement
"Mark Jay Heller, Esq., Jon Gosselin's lead New York attorney, predicts that Jon will, in his defense and that of his family, shoot the first fatal salvo right between the eyes of the multimedia, entertainment, conglomerate TLC/Discovery, taking it down and defeating the two prong attack initiated by Discovery against the Gosselins, seeking to seal the TLC-Gosselin contract from Public viewing and to compel Gosselin to adhere to the exclusivity provision of the doomed contract which violates Public Policy."
The statement goes on to predict that the court will not find Jon in breach of his exclusivity contract with TLC, so that Jon can continue "earning a livelihood for his family" in the absence of the TV show.