NEWS
Jon & Kate's Separate Anniversary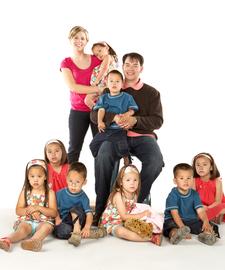 A wedding anniversary just isn't the same if the couple spends it apart: Jon and Kate Gosselin, whose marriage has been rocked by accusations of infidelity on both sides, didn't spend their 10th anniversary together, E! News reports.
Kate spent her weekend with the kids, a source says, filming for their TLC reality show, Jon & Kate Plus 8.
"A TLC crew spent all weekend at the house shooting," says a source. By contract, the Gosselins have to shoot at least 40 episodes for the current season.
Article continues below advertisement
Kate ran errands on Sunday, grabbing coffee, going to the grocery store and Bed, Bath and Beyond—all without her usual bodyguard, Steve Neild. A different man accompanied her on her errands.
And Jon? He was MIA all weekend. . .