NEWS
Jon Voight: "Being a Grandfather Is the Most Wonderful Thing"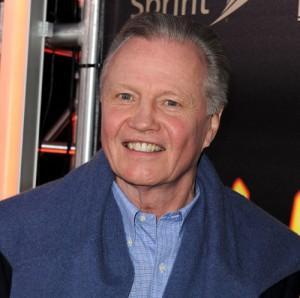 Jon Voight's role as grandfather to daughter Angelina Jolie's brood of six is very important to him. The actor couldn't be happier that he has improved his relationship with Angie, allowing him to spend time with her and Brad Pitt's six children.
"Every stage in your life has delights, thank God. And also dramas," Jon told Hollyscoop at the Prince of Persia: Sands of Time premiere yesterday in Hollywood.
Article continues below advertisement
Jon reunited with Angelina after years of estrangement and traveled to Venice, Italy in February to spend time with his grandchildren — time that he cherishes.
"Oh my gosh, being a grandfather is the most wonderful thing, it really is," he said adding, "I hope to see them soon."
So who was the driving force behind Jon and Angie's reconciliation?
"We did together," he said.
When asked if Angie will add on to her plus six brood by adopting again, Jon said, "I don't know."
The cause of the rift between Angie and her father was over the actress's adoption of Maddox from Cambodia in 2001.
Jon made a comment about Angie's mental health at the time, causing her to cut him out of her life.