NEWS
The Jonas Brothers' New Reality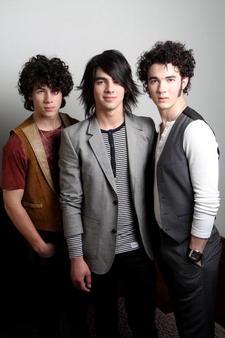 Because there is apparently a shortage in celebrities with reality shows, the Disney Channel announced on Wednesday that is has given the go-ahead to a new show about pop phenomenon the Jonas Brothers.
According to the Hollywood Reporter, the show, currently titled Jonas Brothers: Living the Dream, is set to debut in the spring and will give fans unfettered access to the lives of the three hit-making siblings, Kevin, 20, Joe, 18, and 15-year-old Nick as they travel the world on their Look Me in the Eye concert tour.
Article continues below advertisement
This news is only the latest in Disney's plan for Jonas world domination. In addition to their million-selling, self-titled sophomore album released last summer, the brothers Jonas spent months warming up for their own tour by playing in front of sold-out arenas with Miley Cyrus. And their current tour will soon be followed up by the summer's Burning Up tour, a third album, another TV show and a TV movie, Camp Rock, which will hit the air in June.
And as everyone knows, teenage music fans never get too much of a good thing... right?