NEWS
Kick Off Your Winter With Hot New Book 'Class Clown'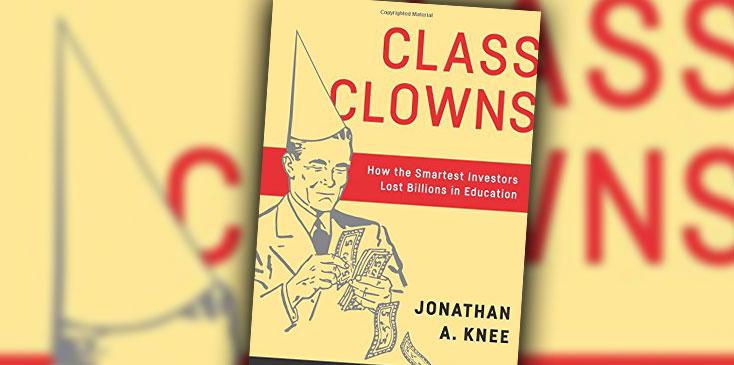 One of the most multitalented people on Wall Street, professor and investment banker Jonathan Knee has just published a stunning new book, Class Clowns: How the Smartest Investors Lost Billions in Education.
Released by Columbia Business School Publishing, Class Clowns provides an "important guide for public policy makers and guardrails for future investors, as well as an intelligent expos? for activists and teachers frustrated with the repeated underperformance of these attempts to shake up education," according to the book's description.
Article continues below advertisement
"In Class Clowns, Jonathan A. Knee dissects what drives investors' efforts to improve education and why they consistently fail," the excerpt continues. "Knee takes readers inside four spectacular financial failures in education: Rupert Murdoch's billion-dollar effort to reshape elementary education through technology; the unhappy investors — including hedge fund titan John Paulson — who lost billions in textbook publisher Houghton Mifflin; the abandonment of Knowledge Universe, Michael Milken's twenty-year mission to revolutionize the global education industry; and a look at Chris Whittle, founder of EdisonLearning and a pioneer of large-scale transformational educational ventures, who continues to attract investment despite decades of financial and operational disappointment."
When he isn't busy taking on America's educational system, Knee also co-directs the media program at Columbia Business School, where he has taught since 2001.
Buy your own copy of Knee's must-read book here.
For more written works by Knee, check out The Accidental Investment Banker (2006) and The Curse of the Mogul (2009), which he coauthored.