NEWS
Jonathan Rhys-Meyers Arrested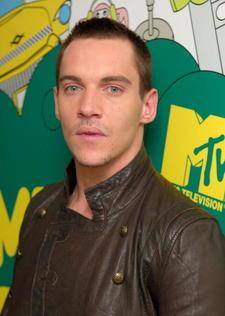 Only months after receiving treatment at a California rehab facility, actor Jonathan Rhys-Meyers was arrested Sunday night at Ireland's Dublin Airport and charged with public drunkenness and breach of the peace, according to local authorities.
While attempting to board a flight from Dublin to London, police were summoned after receiving complaints of the Tudors star's "erratic and abusive" behavior. According to reports, he was asked twice by authorities to reign in his behavior before being taken into custody. After being arraigned, the 30-year-old star was released on bail but must appear before the court in Dublin on Dec. 5.
Article continues below advertisement
Rhys-Meyers had been in Dublin over the weekend to appear on Tubridy Tonight, a Saturday night talk show, to promote his new film August Rush. He is currently in production on the second season of the Showtime hit The Tudors.