NEWS
Jordin on Being a Role Model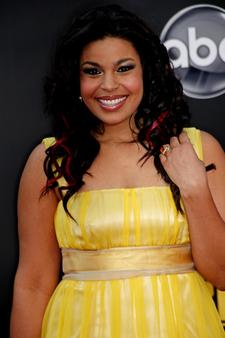 It's hard enough to be a teen idol with thousands of adoring fans, but to take a firm stand on an issue like chastity when so many others flaunt their sexuality has been tough for Jordin Sparks.
"The role model tag has definitely been thrust on me and that's something I don't take lightly," she tells PopTarts.
Media attention got even more sharply focused on the American Idol winner when she stood up for the Jonas Brothers and the rings they wear to signify their chastity until marriage, something Jordin has also pledged to do.
Article continues below advertisement
Her popularity hasn't suffered however, as she received an un-televised award for Favorite Adult Contemporary Artist at last night's American Music Awards, an awards ceremony she was watching from home just two years go.
"That really motivated me. Being a role model is fun but I find it difficult," she confesses. "I have to constantly watch myself, watch my mouth and who I hang out with."