NEWS
Jordin to David Cook: Get Some Sleep!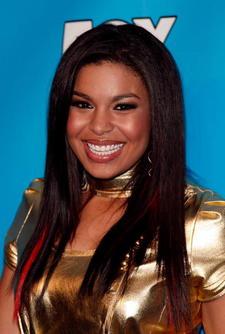 David Cook, listen up!
From one Idol to another, Jordin Sparks has some advice to offer the new American Idol champ as he prepares to kickstart his recording career.
"Sleep as much as you can because it's a year later and I still haven't gotten a full eight hours of sleep yet!" the singer tells OK! at the finale. "It goes by so fast. Here it is a year later and I'm still like reeling from winning last year. I would say, try to enjoy every moment you have."
Article continues below advertisement
Since her crowning moment, Jordin has enjoyed a top 10 album and two top 10 singles, including "No Air," her smash duet with Chris Brown, who was "awesome" to work with. And Rihanna better watch out because it "wasn't very hard to act like I was in love with him."
"He was really cool and very cute," Jordin says. "It was very easy actually. It was a lot of fun."
The two had such a blast that they're thinking of working together again. "We were actually talking about maybe writing something together and doing future collaborations," she says. "I don't know when we're going to have time to do that."
The 18-year-old may want to rest up her voice some more before tackling another joint production. Last month, Jordin cancelled a handful of tour dates due to acute vocal cord hemorrhage, which sparked rumors that her career was over.
"It was very scary," she tells Entertainment Tonight. "I was like, 'Wait, I'm not dying here!' It was crazy to see how big it really got…It was bleeding and the only way to cure that is to stop singing, stop talking, stop everything. I went to hit a note and it felt literally like there was this block on my voice it just wouldn't work I'm going to be overly cautious for awhile."