NEWS
Jordin Sparks Excited About New 'Idol' Judges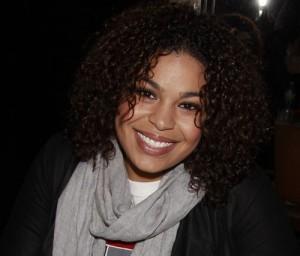 When Jordin Sparks won American Idol in 2007, she faced a different panel of judges than those going through auditions for the 2011 season will see.
"I'm excited," she tells me during a Quaker Chewy event at Thurgood Marshall Academy in NYC. "It's going to be very different to see how the contestants do since Paula, Simon -- even Kara and Ellen -- they're not going to be there, and they aren't familiar with them. It's going to be cool to see how they respond, how they work and how the judges vibe together."
Article continues below advertisement
The 20-year-old hitmaker, who is performing on Broadway's In The Heights, thinks Jennifer Lopez and Steven Tyler have the street credibility needed for the role.
"Jennifer was a mentor on my season when I was there. She did our Latin week. She was really sweet. We had a lot of fun. And I love Steven Tyler – I love his music. I'm excited to see what he has to say and what he's going to bring to the table. I'm excited to see what happens."
MORE ON:
Red Carpet Confidential
For all the contestants getting golden tickets to Hollywood during the audition process, Jordin offers a few cautionary notes.
"Cherish the sweet time you get now because you won't get any once you're on the show," she says. "Bring a camera because things are going to go by very quickly. Definitely expand your repertoire of songs because there are going to be different weeks, and there's going to be a lot of music thrown at you and you want to make sure you're prepared."
She adds, "Make sure it's what you want to do, because once you're on Idol and you make it, there's no turning back, and people are going to know your name and know your face, so be prepared."