NEWS
Jordin Sparks: "J.Lo and Marc Were Sweet"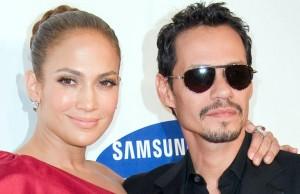 Even though insiders are rooting for newly single Jennifer Lopez to reunite with ex-fiance Ben Affleck, American Idol winner Jordin Sparks is hoping she can make it work with estranged hubby Marc Anthony.
"I met them a couple years ago when I was on, and she was the mentor," Jordin tells me during an Energizer/VH1 Save The Music event held today in NYC. "I remember meeting both of them. They were both so sweet."
Article continues below advertisement
For Jordin, the news earlier this month that the American Idol judge and her husband of seven years were calling it quits was a rude awakening.
"It's really sad when any marriage ends because you want to see it work, so I hope that they can be amicable."
She is thinking of their three-year-old twins Max and Emme.
"I'm sure they still have tons of love for each other and I hope that they are happy - for the kids as well," she says. "They can get together and be around with the kids. But I love both of them, and I hope they're both OK."
Here's my pic with Jordin:
Pick up the OK! on newsstands now for more on J.Lo and Ben. The cover line is Jennifer Lopez/Ben Affeck: "The Plan To Get Ben and J.Lo Back Together!"