NEWS
Jordin Sparks Says Breakup Led to Weight Loss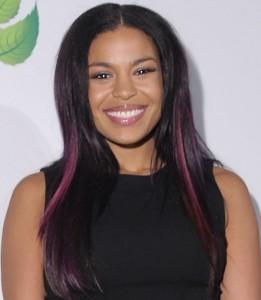 Jordin Sparks cuts a much thinner figure when she slides into the Mint Jubilee Celebration benefiting cancer research held surrounding the Kentucky Derby at the Palace Theatre in Louisville.
"Black is slimming," she laughs.
The American Idol winner, 21, talks about how heartbreak inspired her to lose weight Jennifer Hudson-style.
"I'm actually single right now, so that is the thing that's changed when I lost weight," she tells me before performing for an audience that includes Kris Allen, Aubrey O'Day, Real Housewives of Orange County's Vicki Gunvalson and Linda Davis, the mother of Lady Antebellum's Hillary Scott.
Article continues below advertisement
"I turned 21 in December, and you know how everybody starts thinking about New Year's resolutions by the end of December, and all that stuff? I was like 'I'm going to start right now.' I'm going to start right now, and I'm going to go hike that mountain that's in my backyard. I stuck with it. I decided to make it a priority instead of just talking about it."
How has she changed her diet?
"I haven't actually, aside from the fact that I'm eating better proportions I guess," she says. "I made chicken alfredo the other night, and I made some cupcakes the other night. It's eating smaller, and actually thinking about whether I'm hungry or not. Instead of being like 'I love food and I'm going to eat more,' I'm taking my time."
For now, Jordin is enjoying sharing the perks of fame.
"It's my first time at the Derby, which is pretty crazy. I knew it was a huge deal, but I didn't know how big it was until I got here. But I'm most excited because my grandpa's going to be with me. This is a big deal for him. He's like 'Jordin, do you realize this history?' He gets in tonight, so I'm excited to share this with him."
Her grandpa is a lucky guy - he gets to watch Jordin perform the National Anthem the following day at the Kentucky Derby. He must be so proud!
Jordin Sparks' new single, I Am Woman, is out now.