NEWS
Joseph Gordon-Levitt's "Super Hero" Brother Dies at 36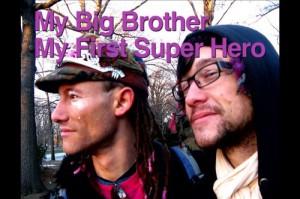 Inception star Joseph Gordon-Levitt's older brother Dan "Burning Dan" Gordon-Levitt passed away this week at the young age of 36.
OK! GALLERY: JOSEPH GORDON-LEVITT GETS A KICK OUT OF PREMIUM RUSH
On Tuesday evening, Joseph Tweeted the news and linked to hitRECord.org, the online community for artists and filmmakers that the brothers created together.
At this time the cause of death is unknown, but Joseph posted a a very nice message celebrating his brother's life on their site.
Article continues below advertisement
OK! VIDEO: JOSEPH GORDON-LEVITT GOES GAGA
In a recent interview with PopEater, Dan, a fire-spinning flow artist, had wonderful things to say about his look-alike actor brother.
"It's wonderful to be mistaken for him. He taught me to question the relationships other people have with their siblings because he would be my favorite person in the world even if I wasn't lucky enough to know him as my brother," Dan said. "He's just awesome in every way that I pay attention to. I ask myself, 'Do I love him because he's my brother or is he really that awesome?' He's really, really awesome."
And as Joseph said about Dan, "So let's celebrate him, he's f***ing awesome."