NEWS
Josh Groban Falls in 'Crazy, Stupid, Love' with...Ryan Gosling?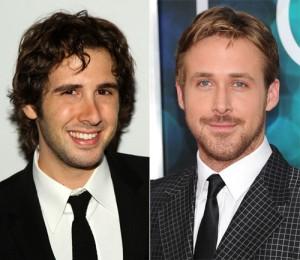 Article continues below advertisement
"He should get the girl with those abs," he said. "It's enviable. I imagine that when water pours down them it's like an office fountain with rocks."
"I've ordered the ab-master," Josh added with a laugh. "They were confused on the phone. I kept saying, 'I want to be The Ryan Gosling.' "
Don't we all!