NEWS
Josh Groban Falls in 'Crazy, Stupid, Love' with...Ryan Gosling?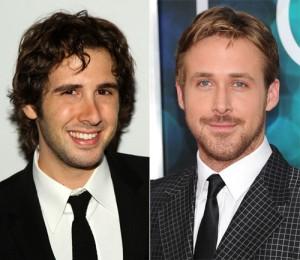 Article continues below advertisement
"He's so cool," he told USA Today. "He's the kind of guy you just want to just fist-bump. For no reason."
"The first thing (Ryan) said to me was, 'That's a pretty boss haircut,' " Josh said of being on-set for his first film. "I was like, 'Thank you, Ryan Gosling.' "
OK! GALLERY: RYAN GOSLING, EMMA STONE & STEVE CARELL BRING AN A-LIST CROWD TO NYC'S PREMIERE OF CRAZY, STUPID, LOVE
And Josh wants Ryan's abs.
"He should get the girl with those abs," he said. "It's enviable. I imagine that when water pours down them it's like an office fountain with rocks."
"I've ordered the ab-master," Josh added with a laugh. "They were confused on the phone. I kept saying, 'I want to be The Ryan Gosling.' "
Don't we all!