NEWS
Josh Hutcherson Becomes A Dad — To a Dog!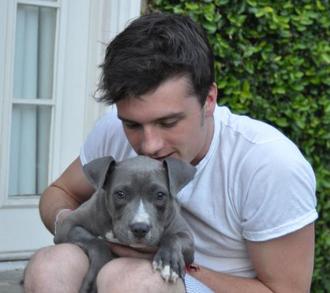 Could Josh Hutcherson be more adorable? Why, yes, he can! The Hunger Games star managed to up his cute status by adopting one of the best-looking pups ever — and he's a rescue!
OK! has confirmed that Josh adopted 3-month-old pitbull Driver from Hands Paws & Hearts Rescue in Lancaster, Calif.
Driver had to have surgery to repair a broken femur and is also missing a few toes. Poor pup! But from the look of these photos with new owner Josh, Driver seems to be all smiles now!
Article continues below advertisement