NEWS
Josh Kelley Misses Katherine Heigl on Tour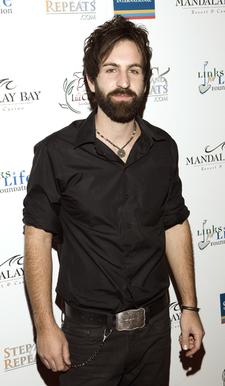 Before Josh Kelley releases one of his songs, he first likes to run it past his wife, Katherine Heigl. Josh, 29, who wed the actress, 30, in December 2007, tells OK!, "She's a good critic; I trust her."
Josh took a break from running his own record label, DNK, writing a song for Leona Lewis, planning a tour that starts in April, and trying to sell a million copies of his latest album, To Remember, via Target and iTunes, to speak to OK!.
Article continues below advertisement
OK!: What do you love about being married?
Knowing that you and your partner are a unit. We've gotten stronger and closer. I wasn't grounded before; now we're building a life together.
OK!: Are you guys romantic?
Yeah, I recently surprised her with a trail of rose petals and notes that led to a dinner I
had set up. She knows how much I love sushi, so she bought a sushi-making class
for me and my friends.
OK!: There were reports that you and Katherine were adopting a child from South Korea...
That's not anything I feel like talking about right now. It's pretty private.
OK!: What do you like about touring?
I'm home a lot, making music and being a husband, which is a lot of fun, but it's great to sometimes be able to go on a road trip with the boys.
OK!: What's the worst part of touring?
Being away from my wife. After about a week you start talking in that puppy-dog voice like, "I wanna come home."
MORE ON:
Katherine Heigl
Get The Top 6 Celeb-Loved Skincare Products For Under $60, Used By Alexandra Daddario, Alicia Keys, Katherine Heigel, Lori Harvey, Ruby Rose, More — Shop Now
Slammed By The Stars: Kim Cattrall, George Clooney, More Spill The Tea On Toxic Work Environments, Horrible Costars, Terrible Projects
Article continues below advertisement
OK!: How long does it take to write a song?
Some take 15 minutes, some take 15 days. I can't let a song come out unless I put my stamp of approval on it.
OK!: Does it bother you to watch Katherine in make-out scenes on screen?
Definitely. It's not like I watch them and go, "Wow, that's really beautiful." I understand that it's her job, but I don't love it.
OK!: Do you try out songs on her?
Every now and then she'll come into the studio and listen. Her reaction tells me if it
needs work. She's my little barometer.