NEWS
Josh Kelley Proud of Lady Antebellum Brother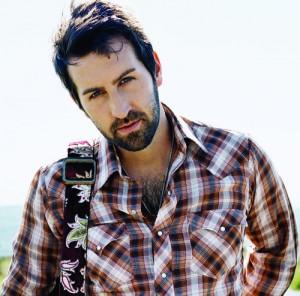 It's an exciting moment for Josh Kelley, who is married to Katherine Heigl, father to their adopted daughter Naleigh, 1, and brother of Lady Antebellum's Charles Kelley.
The Amazing singer, 30, worked with Charles, 28, writing his current country single Georgia Clay.
"The song is from the perspective of this '77 Chevy Silverado that my dad had," he tells me. "It was a right of passage into manhood. Before we could move on to any other vehicle, we had to drive this truck first. There's a lot of crazy things that that truck has seen from having me and my younger brother behind the wheel. "
Article continues below advertisement
He continues, "We were joking about it one night, like 'I wonder if you looked underneath that truck and saw that Georgia clay -- if that clay could talk -- I wonder what it would say?' It's a bunch of instances of life that we had, and it's a nostalgic song through the eyes with a truck."
Throughout the years, Josh says his relationship with Charles has grown closer.
"We've always been really, really close brothers," he explains. "We've done everything together. When we went to college, we were eight hours away from each other. I went off and moved to Los Angeles and was doing my thing in music, and now here we are both in business together, both country artists, and that's brought us even closer together because we see each other all the time. I wouldn't trade that for the world. It's priceless for me to be able to spend time with my brother."
Hmm, any sibling rivalry now that he's part of a multiplatinum-selling, award-winning trio Lady Antebellum?
"I think most brothers and siblings are pretty competitive, but I think we're mostly proud. We push each other to be better, for sure. Pride doesn't make any decisions for either one of us."
Here's my pic with Lady Antebellum:
Check out Josh's single Georgia Clay, and be on the lookout for his album in 2011.