NEWS
Joss Stone: The Girl Who Loves to Say Yes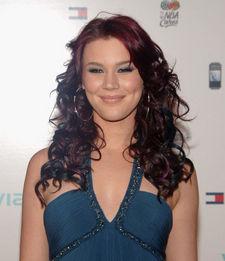 Singer Joss Stone knows a thing or do about doing a good deed — performing at the Band Aid 20, Live 8 and Live Earth benefit concerts, being named World's Sexiest Vegetarian by PETA and much more. So when OK! caught up with the 20-year-old Brit this weekend at the Frosted Pink event in L.A., which aimed to raise money and awareness for various forms of female-specific cancers, and where Joss performed a duet with Natalie Cole, we asked her how she manages to fit her charitable work into her schedule.
Article continues below advertisement
"People ask me and I say 'Yes!' Simple as that!!" the singer explained to OK!. "When people ask me to help anything that I believe needs helping, then you don't need to explain why. If I can, and I have time in my day, I'll do it. Why not? There's nothing that would stop me from helping people."