NEWS
THE JOURNEY BEGINS!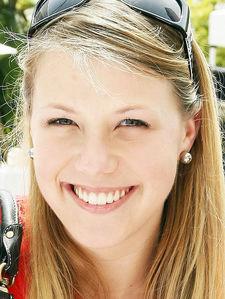 Actress and new mom Jodie Sweetin has joined the OK! team to blog about her trials, travails and triumphs as she works hard to get back into her pre-baby shape!
Summer is almost here! I can't believe it.
Just yesterday it seems like I was huge, pregnant and it was Christmas. Now I have the challenge of losing that baby weight, a struggle for most new moms out there.
And with bikini season approaching fast, I have no time to lose!
Article continues below advertisement
So I started myself on an exercise and food regimen to help me lose the 25 or so pounds still hanging around. I'm using NutriSystem as my food program, I've been doing it for about two weeks now. I really love it! Good food, I feel full and I can stick to it without feeling like I'm on a "diet."
Then this week I started with a personal trainer, Joshua Love, wow! He worked with me once this week and I'm still sore. But it feels really good to start being active again, it's so easy to fall behind when you're pregnant.
On the days he's not here, I do nearly an hour of cardio on my own. I can't wait to keep writing for OK! about my journey back to being in shape. This will be one challenging trip!