NEWS
J.R. Martinez Wins 'Dancing With the Stars'!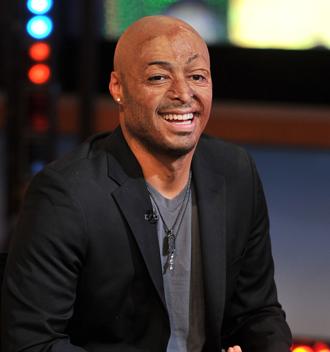 It's been ten weeks and countless hours in the ballroom but for J.R. Martinez, it was worth the wait!
Last night the retired soldier took home the disco ball trophy along with Karina Smirnoff on Dancing With the Stars. It came down to the wire with finalist Rob Kardashian and Cheryl Burke but J.R. and Karina ultimately won big!
J.R. told reporters, "It was amazing. We've been on an amazing journey over the past three months and we've been able to create a lot of magical moments on the show and to be able to top it off with this? It's incredible." Although most of the dancers talk about the journey, not the destination, he managed to dish where he's going to keep that well-deserved disco ball. He confessed, "Right now I'm sleeping with mine. I'm going to tuck it in and make sure it's cozy and polished every single morning, it's amazing. Every time I see this thing I'm going to think about all the magical moments and memories that we've had on the show for 10 weeks." The All My Children actor isn't taking all the credit as he gave props to Karina. "She deserves it. She's an amazing dancer and she should be in that category with the elite when it comes to this show and hold her own trophy up, and the fact that I was able to be a part of that journey? You know what, I'm excited about that." So, what's next for the winner? "I'm going to write a book and continue acting and continue motivational speaking, that's the biggest thing for me I want to continue to share much is this experience but every experience I have been through in my life with all the people that I can, so those are the things I want to do right now. And from time to time call up Karina and ask her to meet me around the corner to do a little dance." Reporting by Gena Oppenheim
Article continues below advertisement