NEWS
JRandall — Step Up 3-D's Music Star in the Making!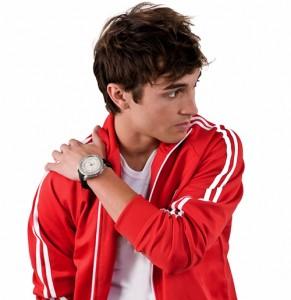 The dancers will be popping off the screen in the latest installment from the Step Up franchise, which premieres this weekend in 3-D. But don't expect the special effects to overshadow the soundtrack, which is sure to be a summer hit. One of the standout tracks from the film is by JRandall, " Spirit of the Radio." OK! had a chance to catch up with the newcomer to chat about his hit song, the truth about why we wanted to be a singer, and the daring way he got his big break.
Article continues below advertisement
" 'Spirit of the Radio' is very fun, very upbeat, very dance orientated," says the 23-year-old Florida-born singer. "It's about being in your car and dancing to some of the biggest artists on the radio." And a selection of big-name artists are actually featured on the Step Up 3-D soundtrack.
JRandall joins Flo Rida, Estelle, Busta Rhymes, and Jesse McCartney on the album, and says he feels blown away and honored to be included with them. "These are people I've looked up to forever," says J. Randall, who started singing and songwriting when he was a child.
"When I was ten my mom had me in tap-dancing, embarrassingly," he says, "and I started writing songs when I was 13."
He also admits that he became interested in music when he realized it would impress the girls. "I noticed that girls like guys who sing and so every chance I got I would try to sing on a stage or in a cafeteria."
Well, the dance lessons and spontaneous performances paid off. When JRandall showed up unannounced at Poe Boy Records and sang and danced in the gravel parking lot during a rainstorm, for the CEO who watched from his car, he was signed on the spot!
Check out J. Randall's "Spirit of the Radio" on jrandalland.com or iTunes Aug. 24!
By Darla Murray