NEWS
Judge Tells JT to Testify Against Fan in Court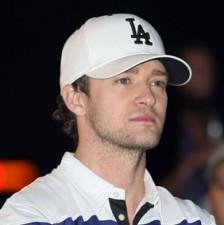 If Justin Timberlake wants to be free of a fan he claims is harassing him, a judge in L.A. says he's got to appear in court to testify in order to make a temporary restraining order permanent, TMZ reports.
L.A. County Superior Court Judge David Cunningham apparently told Justin's lawyer, Marty Singer, that he has to make his case against fan Karen McNeil by appearing in court himself to testify. Singer says McNeil has already violated the temporary order 10 times, and that Justin is busy filming a movie and has a contract requiring him to be at work.
MORE ON:
Justin Timberlake
Article continues below advertisement
However the judge isn't moved at all by JT's career, saying it's not fair to make an average citizen show up in court but not a celebrity, telling Singer to get in touch with Justin and have him ready to appear.
Justin filed a restraining order on Oct. 23, claiming McNeil was making unwanted visits to his home, always arriving by cab. One day, she refused to leave, and the police were called. LAPD cops then took McNeil to a local hospital for a 5150 psychiatric evaluation, but she was released shortly after.