NEWS
Judging Scandal on Dancing With the Stars?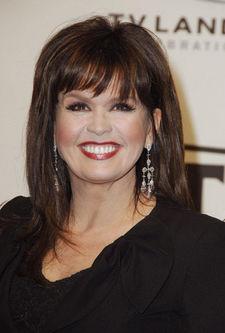 Is age-ism rampant on the Dancing With the Stars judging panel? Well, contestant Marie Osmond tells OK! that the show's older women might be getting the shaft on the hit ABC show.
"I think they're trying to get the older chicks off the show, and I say shame on them," Marie said to OK! after she and fellow over-50 contestant Jane Seymour earned the lowest scores of the night on Monday night. "I mean, come on — compare us to a 20-year-old! We're doing good! That's why you appreciate the viewers and their voting."
Article continues below advertisement
Just one week after her shocking on-air collapse, Marie earned just 23 points for her paso doble. Meanwhile, Jane got 22, the lowest score of the night, for her performance of the jive.
While Jane has never cited age discrimination as her problem on the show, she is perplexed about the judging. And her devoted husband, James Keach, who sits in the audience every night, can't believe what he is seeing. "Her dance deserved a much better score than it got," James told OK!. "If I gave you my true opinion of the other dancers, I wouldn't be a popular guy here tonight. I'm very honest."
Referring to her competitors, All My Children hunk Cameron Mathison and Marie Osmond, James said, "I'm not voting because I watch a soap opera; I'm not voting because I watch the Donny and Marie Show; I'm obviously a little prejudiced towards my wife, but you know what? For the amount of work that she's done, the ability that she's given to this and the class that she brings to it, I don't think there's any comparison."
Jane added that she has less dance experience than some of the other competitors. "There are some people here who dance for a living," she said, in an apparent reference to limber Cheetah Girl Sabrina Bryan and Spice Girl Mel B., who both are getting ready for concert tours.
By Carole Glines