NEWS
Judi Dench "Severely" Injured In Fall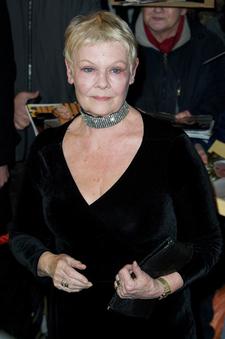 Ouch!
James Bond star Dame Judi Dench has suffered a "severely sprained ankle" after falling in the street.
The veteran actress -- who plays M in the 007 movies -- was leaving a London theater after a perfomance and tripped outside the stage door, according to a British paper.
An onlooker told The Sun: "It was absolutely horrifying, seeing Dame Judi fall like that.
"One minute I was saying to my friend 'there's Dame Judi' and the next minute she fell over, grasping her arm and screeching in pain."
Article continues below advertisement
Apparently Dame Judi refused an ambulance but had her assistants take her to ER, where doctors told her she had a severely sprained ankle and that she'd have to take some time off from the show.
Feel better soon Dame Judi!