NEWS
Julia Roberts Has a White House Crush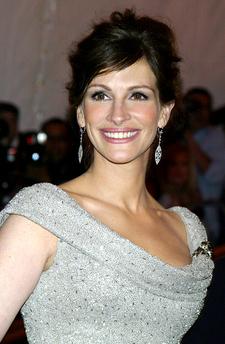 When it comes to having crushes outside her marriage to hubby Danny Moder, Julia Roberts' affections are in a four-way split.
"I have such the White House crush happening right now for all four of the Obamas!" she admits to The Insider in an interview airing tonight. "She seems to be a person who is really authentic and shows who she really is," she adds of Michelle.
Although she often gets to work with super-hunk George Clooney, the Duplicity star has nothing but friendly feelings for her pal.
Article continues below advertisement
"He's a good friend," she says. "He's a man that I admire greatly and I love what he's doing with his life."
But George might have some competition for Julia's co-star Clive Owen, who might make George feel jealous!
"He should! Clive's younger," jokes Julia.