NEWS
Julie Bowen Opens Up About Her Childhood: "I Was Pretty Nerdy!"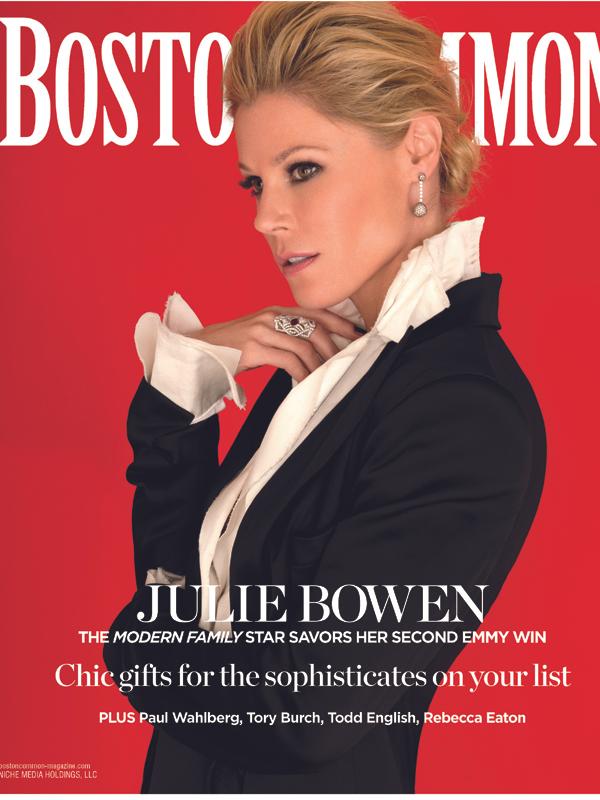 Article continues below advertisement
On motherhood
"The boys are finally at an age where I find them to be so luscious and fantastic that I don't want to be away if I don't have to be. We all love each other," she says. "And at least two or three times a week they wish I would just jump off a cliff, and sometimes the feeling is mutual."
"Everyone else goes off and does fancy films, and I stay home and tie beach balls to the oak tree in the front yard so the kids have something to hit instead of me."
On the similarities between herself and character Claire Dunphy
"The real­ity is, Claire is a mom who has older kids," says Julie, who was pregnant with her twins during the pilot. A lot of what Claire deals with on a day-to-day basis doesn't reso­nate with the actress—yet. "I might grow into a Claire, but I'm definitely not dealing with the issues of sex and boys at school."
For more on Julie's interview, pick up Boston Common that's on stands now!