NEWS
Justin Bartha "Fine" After United Flight Emergency Landing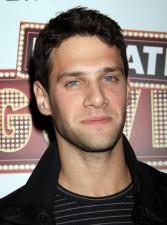 After an electric fire caused a crash landing on United Airlines Flight 27 headed from New York to L.A. last week, passenger Justin Bartha claims that everything is just fine.
"It was not something I would wish on anyone to happen on a plane. But we're all fine. And everything's good," Justin reveals to Pop Eater of his wellbeing after the scare.
Although, all one hundred passengers on the plane survived, including girlfriend Ashley Olsen and Californication star Pamela Adlon, Justin doesn't deny that it was a frightening experience.
Article continues below advertisement
"The whole plane had a burning smell," the actor tells Pop Eater of the plane, which emergency landed in Washington D.C.
NIGHTLY NEWS: 'HANGOVER'S' JUSTIN BARTHA GOES TO BROADWAY
Despite a bit of a scare, Justin says it wont stop of him from flying again.
"I'm going to get right back on that horse," he gushes.
In the meantime, lucky to be alive, Justin is working on a new film, Holy Rollers.